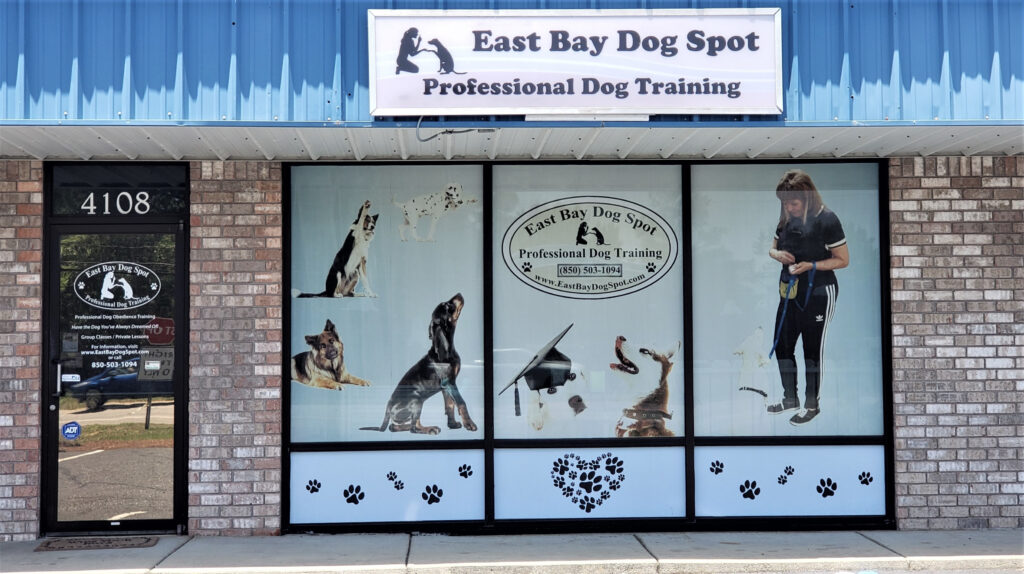 In the past four years ago, since relocating my dog training business from Nashville TN to Gulf Breeze FL in 2016, I've had the pleasure of working with hundreds of pups and their owners just like you. Some of the dogs were easier, some were more challenging than others, but in the end, they all made amazing strides toward behavioral success! Our dogs are always "works in progress" of course – but that's the joy and fun of these wonderful creatures, isn't it?!
More importantly, over time I have been able to demonstrate the incredible results of positive, motivational, fear-free training. I am especially proud of the 5-star reviews East Bay Dog Spot has earned from its clients and students. These reviews are a real testament to our resounding success and customer satisfaction!
The reason I am writing to you personally now is to let you know that at the end of June, my lease at 4108 Gulf Breeze Parkway expires. This means East Bay Dog Spot will be looking for a new home. I have enjoyed the past three years in my Tiger Point facility and hope to find something equally convenient and well-suited for dog training. But until that time comes, I want to let you know that I will be offering only Private In-Home Training in owners' own homes or in outside locations where people can practice their dog's obedience and behavioral skills in real-life environments.
Please know how important you and your fur babies are to me. You have been a part of East Bay Dog Spot's success story, and I am grateful you chose me as your trainer! Know that you are always welcome to write to me with any questions or concerns you're having and I'll respond.
If you are on social media, watch our Facebook pages (East Bay Dog Spot and East Bay Dog Spotters) for future updates and news. We will also post on our website. In the meantime, have a wonderful summer and I hope to see you again!
Best regards,
Kip Kirby
Professional Obedience & Agility Trainer
East Bay Dog Spot