4545 Gulf Breeze Parkway, Suite C
Gulf Breeze, FL  32563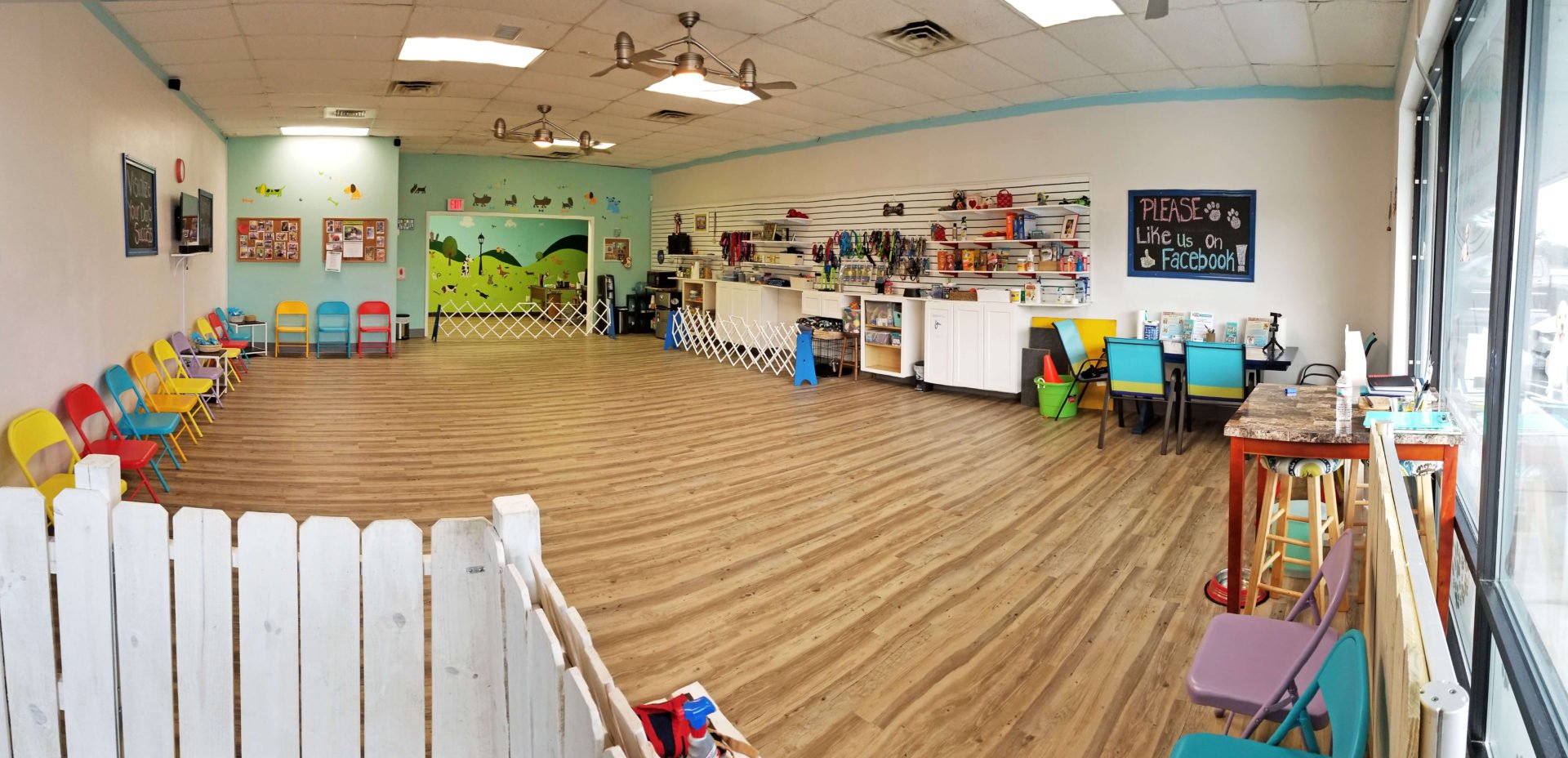 Named for its original location on East Bay Boulevard, East Bay Dog Spot is a spacious indoor dog training facility conveniently located on Gulf Breeze Parkway (Highway 98) in the Tiger Point area. We are proud to be an all-positive reinforcement training center serving dog owners in Gulf Breeze, Navarre, Pensacola and Pensacola Beach.
With its professional yet cheerful atmosphere, all-positive training methods,  fun dog motifs, toys and training equipment, East Bay Dog Spot has quickly become a local favorite of dog and puppy owners along the Florida Panhandle looking for the best in dog training.
East Bay Dog Spot first opened in July of 2016 when owner/trainer Kip Kirby relocated her successful Nashville private training business to Gulf Breeze, FL.  A year later, the demand for more space to accommodate clients brought East Bay Dog Spot to its current location in the Tiger Point area. And in 2017, in response to enthusiastic client requests, East Bay Dog Spot introduced a new exciting option: private, one-on-one in-home training for local area residents.